Choosing the right business name is a crucial step for any aspiring entrepreneur. A well-thought-out name not only serves as your brand identity but also has significant legal requirements.
This article serves as your comprehensive guide to navigating Texas business name availability search, ensuring that your desired name is unique and available for registration.
---
Why Perform a Business Name Search?
Legal Requirements
Operating under a name already registered can result in legal implications such as lawsuits and penalties. It's essential to verify the uniqueness of your business name to avoid conflicts and to comply with the Texas Business Organizations Code. For further guidance, consult the Texas Secretary of State website.
Business Identity and Branding
A unique name helps in market positioning and building a strong brand. Ensure your name resonates with your target audience and stands apart from competitors.
Pre-Requisites for Registration
Before you can fulfill other business registration requirements, like obtaining an EIN (Employer Identification Number), you'll need to ensure your business name is available.
---
Tools and Platforms to Use for a Business Name Search in Texas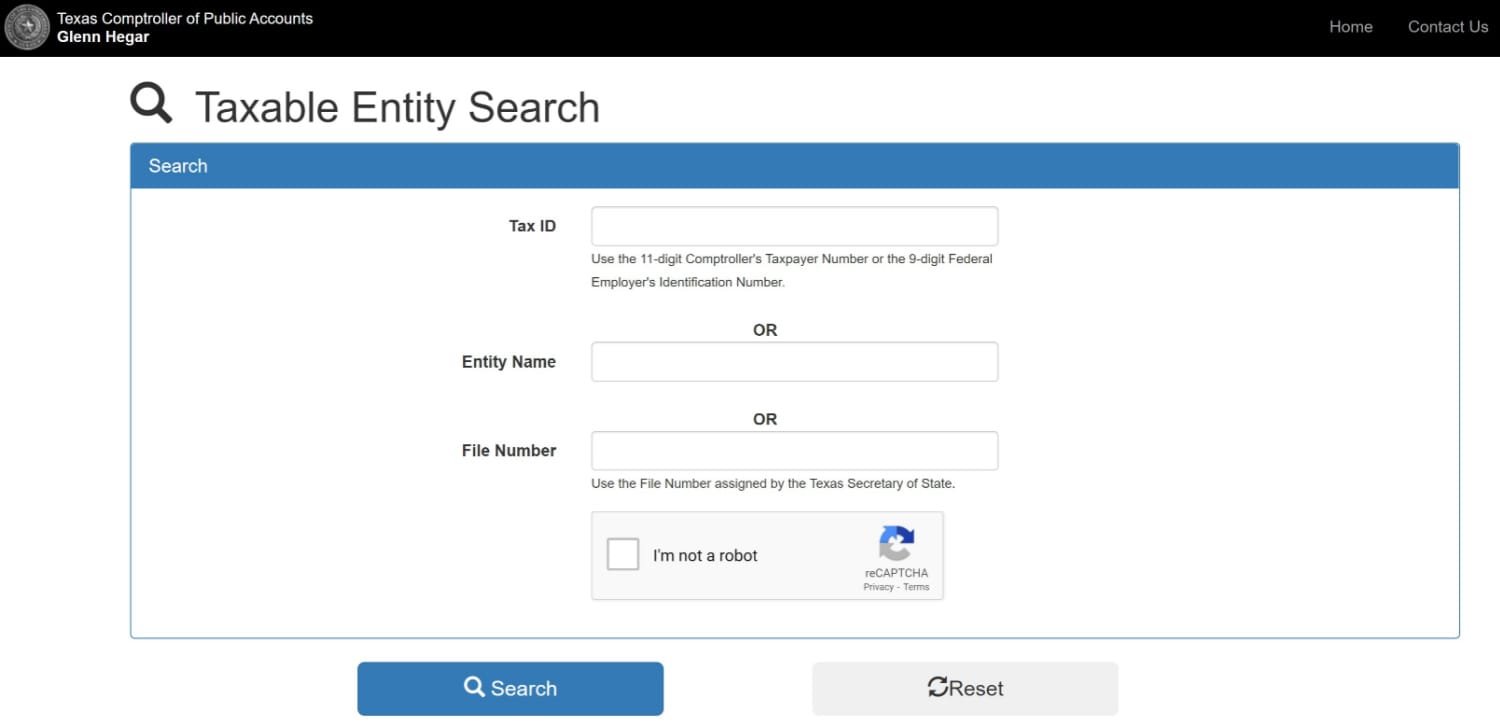 Texas LLC Name Search Link
---
Texas Secretary of State Website
You can perform an advanced search query on the Texas Secretary of State SOSDirect system. The site allows you to filter results, enhancing the relevance of your search.
Third-Party Services
There are various third-party search services you could employ, but remember these are not always accurate or up-to-date. Use them as supplementary tools.
Legal Advisors
Consulting with a legal advisor ensures you are in complete compliance with all local, state, and federal business naming laws.
---
Step-by-Step Guide to Performing a Business Name Search
Preparation
Before you start, gather all essential information about your business entity type, be it an LLC, Corporation, or Partnership.
Search Process
Initial Search: Start with a basic query on the Texas SOSDirect system.
Advanced Search: Use advanced features to filter results for phonetic similarities and syntax variations.
Checking Similar Names: Review names that are phonetically similar to avoid brand confusion.
Local Business Directories: Consult local directories to ensure contextual relevance.
Interpretation of Results
Validate the search results to determine if your chosen name is available. If it is, you can proceed with name reservation and other business registration steps. If not, it's back to the drawing board.
---
Other Factors to Consider
Trademarks
Consult the United States Patent and Trademark Office (USPTO) database to ensure your business name doesn't infringe on a registered trademark.
Domain Name Availability
It's also advisable to check domain registration databases to ensure your business name can be your web address.
Local Regulations
Check with your County Clerk's Office or City Government for any local business naming laws or industry regulations.
---
Conclusion
Performing a Texas business name search is an essential part of starting a business in the state. Follow these steps to ensure that your business name is legally compliant, available for registration, and well-suited to your brand identity.
Additional Resources
---
FAQs
How long does it take to perform a business name search in Texas?

Usually a few minutes online, unless you opt for a more thorough validation process with legal advice.

Can I reserve a business name if I am not ready to register the business yet?

Yes, you can reserve a name for a limited period. Check with the Texas Secretary of State for details.
We hoped this guide was useful, if you need an additional resource on how to do a business name search in Texas visit LLC Radar.
Jeff Beckley is a business expert, journalist, book author, and founder of the website Best Inc Services. Jeff can be reached at, info@bestincservices.com
Any of the 50 States
If you need to incorporate in any of the 50 states, visit our list of the
best online incorporation services for 2023
. Any of these top incorporation services can provide you with affordable online incorporation and registered agent service.